Plentiful stock of sprouts in PIOS, these are the benefits for the skin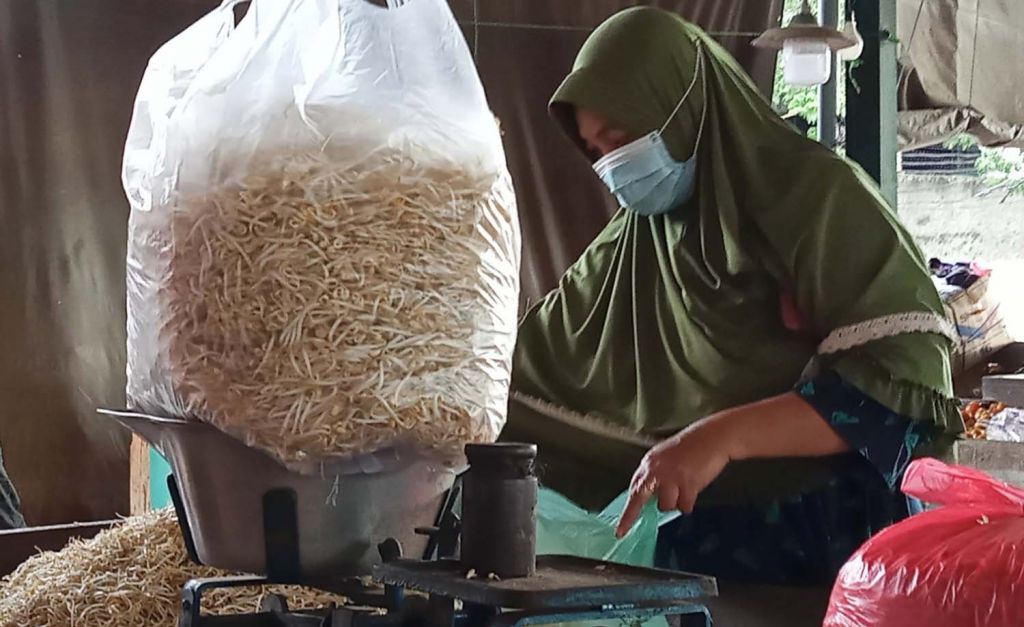 One of the sprouts traders at PIOS
jatimnow.com – The supply of mung bean sprouts at the Osowilangun Central Market in Surabaya (PIOS) is always abundant.
The abundance of mung bean sprouts in PIOS cannot be separated from good communication and cooperation between traders and mungbean sprouts cultivators in Menganti District, Gresik Regency.
According to Bunadi, a PIOS vegetable trader, in Menganti District, there are indeed many residents who cultivate green bean sprouts.
"If the area that makes a lot of green bean sprouts is near here, it's from the Menganti area," Bunadi told jatimnow.com, Saturday (13/2/2021).
Green bean sprouts or also called bean sprouts are often used in various kinds of cooking ingredients such as stir-fry, soup, vegetables, stir-fry bean sprouts, bean sprouts, tofu bean sprouts, mixed rawon dishes and so on.
The price is divided into two types. The first is long bean sprouts, which are sold for Rp. 8 thousand per kilogram. Meanwhile, the short bean sprouts cost more than twice the price, namely Rp. 16 thousand per kilogram.
Bean sprouts were first developed in Korea. Another term for green bean sprouts is sukjunamul. As for soybean bean sprouts, it is called kongnamul.
The benefits of bean sprouts are for skin health. Because bean sprouts contain antioxidants that can prevent the effects of free radical exposure.
This news is a collaboration between the Osowilangun Surabaya Main Market (PIOS) and jatimnow.com