Come on, try the 4 benefits of lemon for this face
KONTAN.CO.ID – JAKARTA. The benefits of lemon for your face can be used to treat various skin problems. Starting from treating acne, overcoming pigmentation and dark spots, and suitable for use by oily skin types.
Treating Acne
Acne occurs when the skin's pores become clogged with oil or other types of dirt and become contaminated with bacteria. However, Dermatocare (dermatocare.com) warns against applying lemon water directly to pimples as it can actually cause irritation.
So that acne can disappear properly, you can process lemon water into a toner. To do this, mix 1 ml of lemon water with 10 ml of rose water. Apply the mixture on the face using a cotton ball. If you still have leftover toner, store it in the refrigerator and use it up within a week.
Overcoming Pigmentation
You can also use the benefits of lemon for the face to treat pigmented skin. This is due to the presence of vitamin C and citric acid in lemons. You can mix lemon with other natural lightening ingredients, such as papaya or cucumber.
Also Read: Can prevent the appearance of signs of aging, here are the benefits of cucumber for the face
If you have an insensitive skin type, you can apply lemon juice to the pigmented skin. Let stand for 15 to 30 minutes then rinse using water.
Suitable for Oily Skin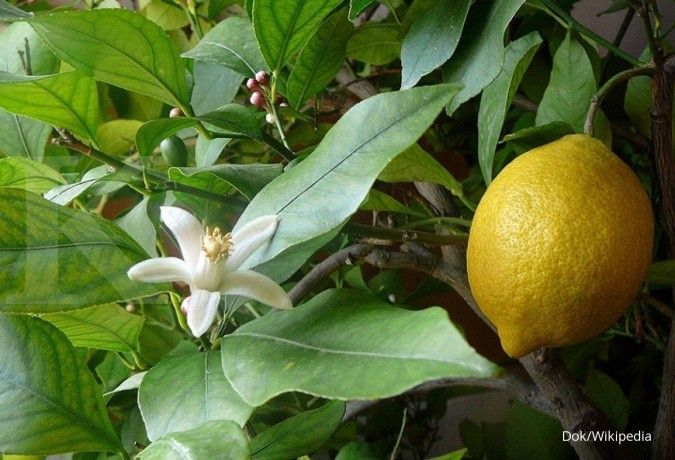 Lemon is one type of fruit that is effective at reducing excess oil production on the skin. You can process it into a face wash. However, to avoid side effects and irritation, it's a good idea to consult a dermatologist first.
Also Read: You shouldn't miss, this is the benefits of baby oil for the face
Reducing Black Spot
Dermatocare says that lemon for the face can also be used to reduce dark spots that appear on the skin. First, apply lemon juice on the dark spots using a cotton bud. After that, watch for skin reactions within 48 hours.
If your skin is red and you feel a burning sensation on your skin, rinse immediately with water and stop using it. However, if your skin is not irritated, you can repeat the same method one to two times a week until the dark spots fade.
Editor: Belladina Biananda